Exhibition "Galaicos, un pobo entre dois mundos"
Exhibition "Galaicos, un pobo entre dois mundos".
An initiative framed in the bicentenary of the inauguration of the Prado National Museum, an exhibition with photographic replicas of some paintings and details of others which, due to their size, cannot be shown in their entirety.
Proasur has produced the necessary elements for the exhibition, as well as the itinerancy, assembly and disassembly of the temporary exhibition in more than 30 cities.
This exhibition promoted by the Pontevedra Deputation through Rías Baixas Tourism, highlights two Galician-Roman sites that constitute assets of great scientific, tourist and socioeconomic value.
In this way, it presents the visitor with 2,000 years of history of the province through museographic resources and more than 65 pieces in spaces such as the National Archaeological Museum of Madrid, the Prehistory Museum of Valencia, the National Archeology Museum of Catalonia in Barcelona and the Museum of Pontevedra itself.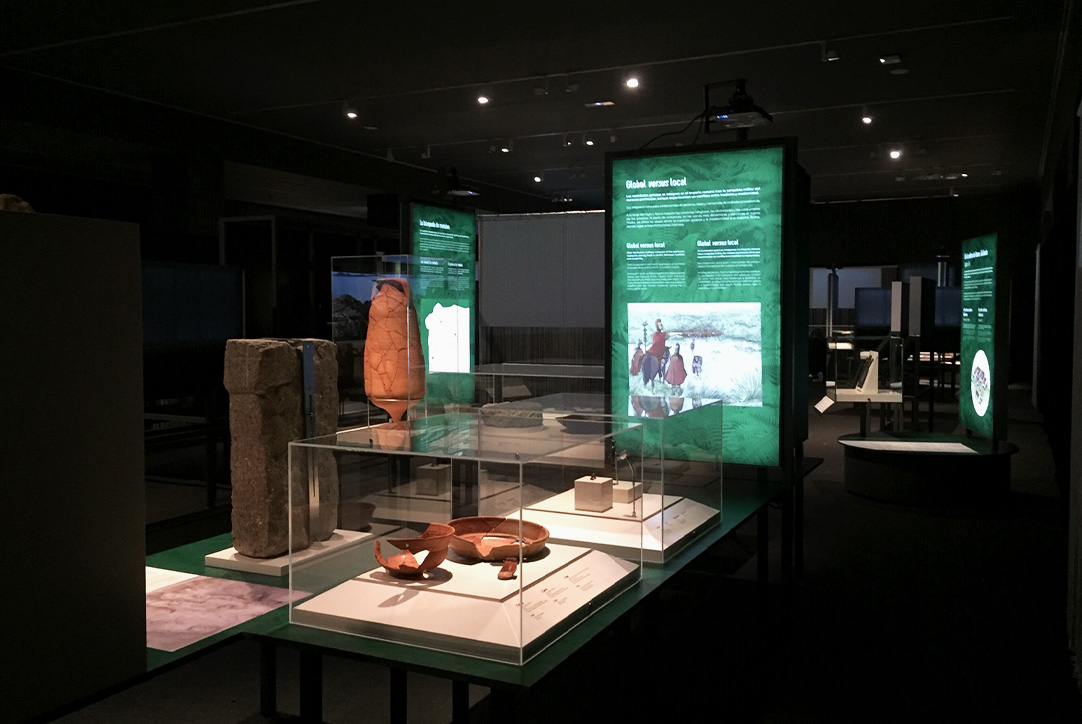 Discover our other projects